Our double glazed conservatory style cattery homes have great views of the garden.
With their own cat flap, your cat will be spoilt for choice – outside, inside or cosy up in bed?
Our cattery is built to the same high standard as our kennels, making sure our guests feel at home. Each chalet has a sleeping area, and a raised area to sit and watch the world go by - we know how nosy our feline guests can be! They also have a catflap which allows them access to an individual secure sheltered area,  so on a sunny day they can laze in the sunshine or scratch their own scratch and play pole or just chill out in a chair.
Looking after your cats needs.
We are happy to provide a high quality diet for your cat of dry or tinned food, however you are more than welcome to bring your own food if your cat has special dietary requirements, or is just very particular! We are also happy to administer any medicines your cat may need during their stay, please provide them in a clearly marked sealed container. We use only high quality cat litter for your cat, which is changed regularly.
Requirements:
To make sure all our guests are kept safe we do insist on the following:
All cats must be fully vaccinated

Each guest must have a valid vaccination certificate which stays with them throughout their stay

All cats must be up to date with worming and fleas control.
Arrivals
We have learnt that spending that extra bit of time with our new guests helps them to settle quicker and we are always more than happy to give any extra cuddles to make sure they are happy. Please also feel free to bring your cat's favourite blanket or toy to help them feel even more at home with us.
Check us out
We know that leaving your pet can be a big deal, that why we are more than happy for you to visit us and check out our facilities before you book your pet in. all we ask is that you call so we can make sure we are in – we are usually up in the fields on walkies!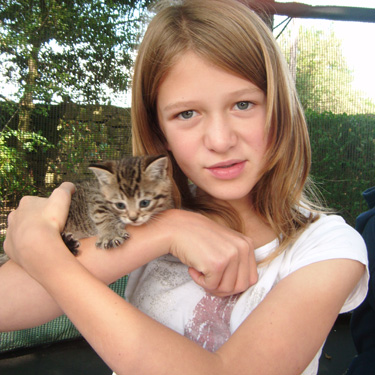 Boarding Fees
Our fees are per day or part of the day, so if you have a busy day you can drop your pet off and they don't have to stay over night.
Per day includes day of arrival plus day of departure, unless you collect before 9.30 am, then we do not charge for that day as we can use the chalet again later in the day.
1 Cat £11.00

2 Cats Sharing £16.00

3 Cats Sharing £18.00

1 Cat 1 Dog £22.00

Please note we do not accept debit or credit cards Minimum 2 day fee for an overnight stay.